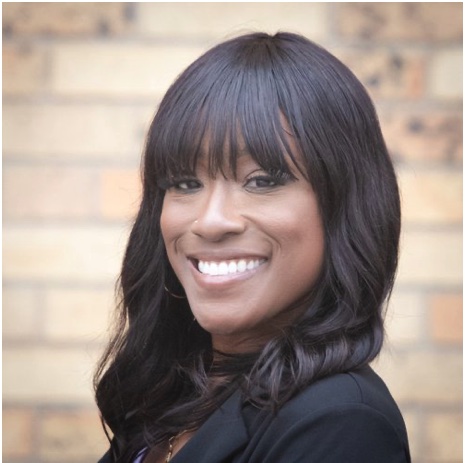 Brittney N. Cotton, M.S., CCC-SLP
CEO/Lead Speech Language Pathologist
Brittney believes Speech-Language Pathology is more than just helping someone speak. She enjoys providing therapeutic instruction and utilizing functional tools that her clients use to improve and meet their communication goals. She achieved a Bachelors and Masters Degree in Communicative Sciences & Disorders from Alabama Agricultural and Mechanical University.
She has worked in a number of settings and treated clients with various developmental delays and syndromes but not limited to Autism, Cerebral Palsy, and Down syndrome.  She is a licensed member of the American Speech-Language Hearing Association (ASHA), The Missouri Department of Elementary and Secondary Education (DESE), and The Missouri Board for the Healing Arts (MBHA).  In her free time, she enjoys spending time with her family, dining out, traveling, and shopping.
My son had been receiving speech therapy services for about 5 years before we joined SpeakWonders.  In those years, he has circled through several therapists in hospital, private practice, and school settings.  Of all our experiences, SpeakWonders is BY FAR the BEST experience we have had with a speech therapy company to date.  The level of professionalism, attention to detail, responsiveness to concerns is UNMATCHED!  As a mom and parent advocate, I have experienced firsthand how challenging it can be to find a provider that is attentive to the needs of the patient while addressing the concerns of the parent.  My son enjoyed his sessions with Ms. Brittney so much, he started to look forward to therapy and would literally count down the days till his next session. The difference was that Ms. Brittney did not dismiss his expressed needs.  Instead, she tailored his sessions to accommodate them.  If you are in need of speech therapy services with an organization that is responsive and not dismissive of your concerns, professional, skilled, and committed to your success, look no further than SpeakWonders.  I highly recommend them! 
– BIMBOLA A., (Columbia, MO)